Mint.com - How Refreshing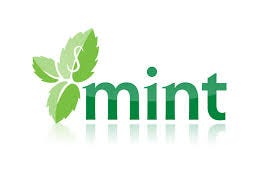 Last night I finally got all of our household accounts updating in my Mint.com account and it was so easy!
I had been procrastinating really getting myself set up with Mint.com because, in my past experiences with Quicken and MS Money, the process could literally take days. Time spent digging up statements and account numbers and old balances, all in an effort to get everything organized enough to actually pull useful data. Then even more time spent categorizing all my transactions so that my trending and budgets would work.
There are many features that make Mint a joy to use, such as the ability to load multiple accounts at the same time. It is very accurate with the categorization of my expenses so I don't have to do much fixing, unless the credit card company or the vendor have something strange on my statement. My one complaint is the navigation of the site. When I deep dive into the details of a transaction from the trending graphs I can't use the back button to go back to the graph I was using before, which is usually a drill-down pie chart into one of the main categories. I have to go back through the "Trends" tab and drill down again. I find this to be time consuming and wasted clicks for me.
I got an email today from Mint.com offering me an RSVP for a private beta they will be doing soon that includes 401k, IRA, and other investment and savings accounts that they don't include right now. I'm looking forward to that. I also hope they will soon have more trending tools for the income side of the equation and not just the expenses. I'd like to be able to look at how our household income is trending over time.